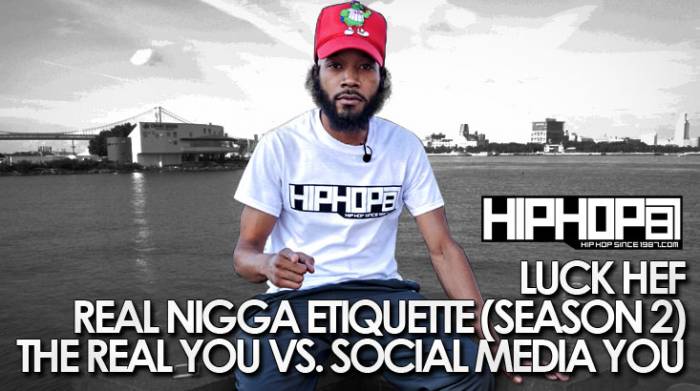 After season one's resounding success, HHS1987's own Luck Hef has returned for the second season of his popular YouTube show RNE: Real Nigga Etiquette. Hef, known for his candid commentary and matter-of-fact stance, is back to once again give his expert opinion on some of the topics and issues affecting our culture on a daily basis.
In this episode, Hef deals with the split-personality that seems to be a by-product of social media. Are you allowed to embellish your lifestyle for social media a bit or should your internet persona line up move for move with your day-to-day actions that don't involve popular social networking sites? Watch as Luck Hef explains it all and let's us know your thoughts in the comment section.
This video was shot by HHS1987's Rick Dange.
© 2014, @BWyche. All rights reserved.