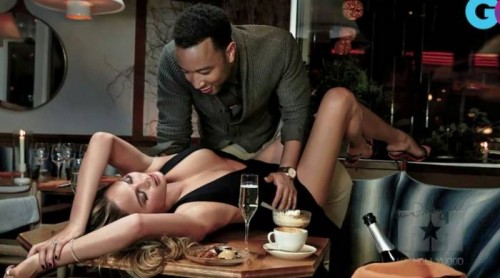 The married couple never shy away from showing public displays of affection. The two have been heating up Instagram for some time now, with pics of them barely dressed. Legend and Teigen's new spread doesn't stray far from that. The two get close from the bathroom all the way to the their grand piano.
Preview the video below, or pick up your own issue,which newsstands this morning!
© 2015, Oktane. All rights reserved.