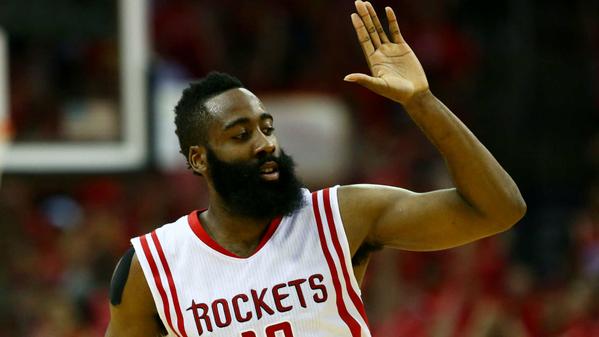 In the famous words of Damon Wayans, James Harden could be in for "Mo' Money, Mo' Money". Coming off the best season of his young NBA career, Houston Rockets all-star James Harden could be leaving the swoosh for the stripes.
Reports have surfaced that Adidas is looking to sign James Harden to a 15 year, $200 million dollar deal and Nike whose deal with Harden has just currently expired has a week to match the offer.
According to ESPN,
The company has submitted a bid of $200 million over 13 years to sign Houston Rockets guard James Harden, sources told ESPN.com. Nike, whose deal with Harden recently expired, has until the end of next week to match the deal or lose him.

A $200 million offer is huge, considering it represents half of what the brand paid for 11 seasons as the NBA's official uniform supplier. Earlier this year, Adidas announced that it would not fight to renew that deal, which will see its competitor Nike take over after the 2016-17 season.

With incentives, if the deal is consummated, Harden could very well make more from Adidas in the coming years than the Rockets. Harden signed an $80 million contract extension with Houston in 2012 that goes through the 2017-18 season.
This could get interesting if Harden signs with Adidas possibly causing a shift in the sneaker game and it would be funny because two ladies dating or married to Kardashian women would be signed to Adidas.
Stay turned to HHS1987 for all your sports and fashion news.
© 2015, Eldorado2452. All rights reserved.