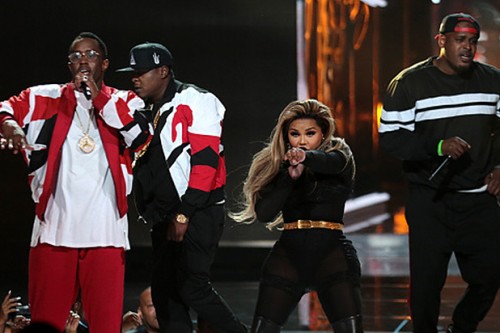 This very well be the most anticipated and nostalgic performance at last nights BET Awards. The "surprise" reunion of the Bad Boy Family set the whole building fire with the amazing appearances from some of your favorites from the late 90s era, when they had the game on lock. Diddy curated the performance with veteran labelmates including Ma$e, Lil Kim, The Lox, Faith Evans and more. They tapped in to classics like Biggie's "Hypnotize," Ma$e's "Feel So Good" and 112's "Peaches And Cream," to name a few.
Catch Diddy turn back into Puff Daddy below, and wait for the slip up he had a have a good laugh!
© 2015, Oktane. All rights reserved.