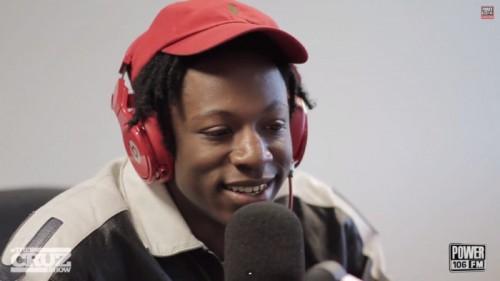 Joey is riding high off the success of his critically-acclaimed album B4.DA.$$, as he hits the West Coast to promote. The Cruz Show is a new morning show on LA's Power 106, (since Big Boy's Neighborhood left) and they started a new segment called "Breakfast Bars." Their guests showcase their freestyle skills with random subjects as J Cruz throws them up on flashcards. After the freestyle session, the young Brooklynite talks about the success of his album, and how it felt to see Malia Obama wear some of his Pro Era merch.
Peep both videos and support that B4.DA.$$ album on iTunes.
© 2015, Oktane. All rights reserved.