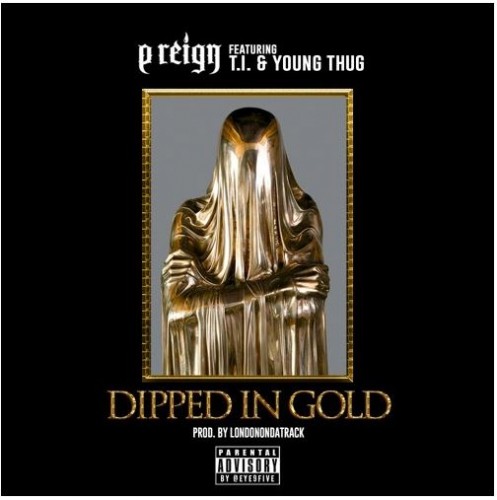 Tomorrow, P Reign is set to release his new mixtape, Off The Books right before it drops P delivers the latest single from the project, Dipped In Gold. This time, P recruits Tip and Young as guest features with production by London On Da Track.
Stream the latest from the Canadian rapper below!
P Reign explained the collaboration to Fader:
"When I was in Houston working on a song I have with Travi$ Scott called 'Palm Trees'—it's on the tape as well—Travis ended up just playing me a bunch of records. He played a ton of heat, but one of the joints he played was the 'Dipped in Gold' record, which just had a Thugga hook at the time. I snapped right away and was like, 'wtf is that?' He just grinned at me. I told him I needed that record on my project and that I'd reach out to Young Thug about it. Travi$ said no problem. I have a great relationship with Tip—and I know him and Thugga are close so I asked him to reach out, and I also asked him for a verse as well. I loved the 'About The Money' record they have together so I thought it would be dope to recreate that same energy."
© 2015, Oktane. All rights reserved.