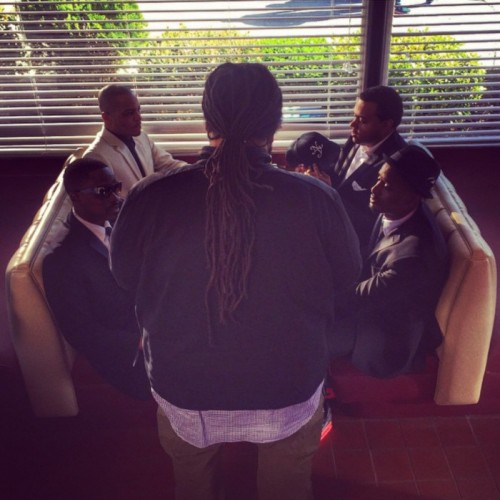 This photo has the people guessing, yet again. Right after we as fans watched Clifford "T.I." Harris in his first feature film "ATL," we were immediately eager for the sequel. To our disdain, it's been nothing but a rumor for years. Back in 2009, Rik Cordero, who sat in the Director's chair for the flick, posted a picture on his Instagram alluding to a sequel. The picture simply said "ATL" with a period at the end.
Cordero stated that the possibility for the sequel was at the discretion of the fans in an interview with Rap-Up:
We all joked about doing an ATL 2, and how down T.I.'s character would be running the comic section of the newspaper and what the twins would be doing. But you never know. If the fans wanted it enough, there would definitely be a sequel.
Fast-forward to today, we might soon be getting our wish granted! T.I. posted the above picture on Instagram hours ago with the hashtag "#ATL2 Get Ready". No other info has been revealed, but at least we know it's no longer a rumor!
© 2015, Niyah Nel. All rights reserved.