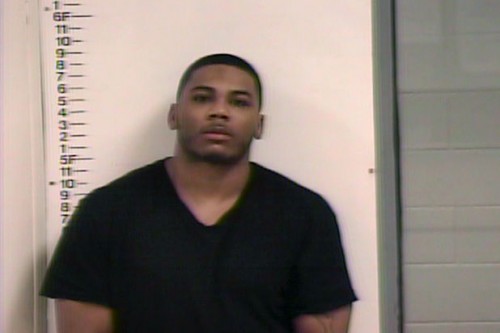 Rappers & these tour bus issues, I tell you.. Last week, Nelly found himself super jammed up in Tennessee from a run-in with the police. No matter your social or economic status, you still have to have all of your paperwork together when dealing with matters of the law. Nelly's tour bus was pulled over for failing to display the proper stickers & that's when everything went all bad.
It's very seldom you'll find a rapper's tour bus without any type of drugs on it & that may sound very stereotypical, but let's be real. That was definitely the case in this matter–the officers that pulled over Nelly & his camp over smelled the weed, had probable cause to search the bus, & hit the jackpot. Weed, multiple guns, & meth (his lawyers claim that it was Molly) were all discovered.
Nelly was immediately taken to jail & is now facing felony charges. Today, he went public to address the matter & issue an apology. With his apology, we learn that 15 to 20 people were allowed on the bus the night before, & half of the things that were confiscated by authority did not belong to him, but rather those that were on his bus.
My instinct of course, is to be accessible to my friends, fans and acquaintances.. I feel the need to take responsibility for my choices in needing to be more aware of all the people I associate with and allow onto my property.
Even grown people still live life in the matter of lesson's learned. Hopefully all will turn around from this, but keep it locked for more info as it surfaces.
© 2015, Niyah Nel. All rights reserved.