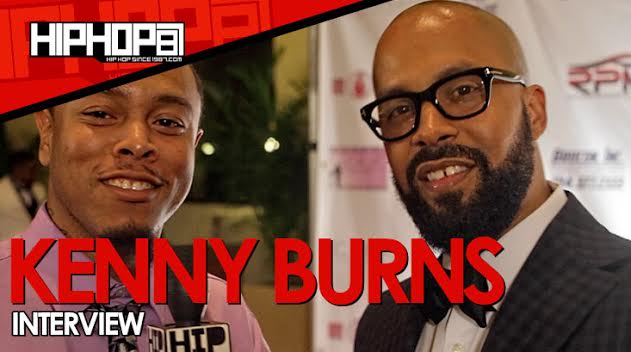 Kenny Burns, who's known to many for his work with such brands as Atlanta's V-103, Grey Goose, Roc-A-Fella Records,  Revolt TV and of course his own Studio 43, has just added another entry to his ever-expanding resume. Sean "Diddy" Combs has just named the 'Lifestyle Specialist' Senior VP of Brand Development.
Read the official statement below.
"We are very pleased to announce that Mr. Combs has appointed Kenny Burns to SVP of Brand Development for Combs Enterprises and will be working across our key businesses while reporting to Keith Clinkscales, CEO of Revolt Media, and Dia Simms President of Combs Wines and Spirits.

Many of you know Kenny as the #LifestyleSpecialist and are aware of his wealth of experience in music management, event production and promotions.  He has worked closely with Bad Boy Entertainment  and Mr. Combs for many years

In this newly created role, Kenny will primarily enhance the company's brands from a promotional and creative standpoint with his main focus on Revolt TV and Combs Wines and Spirits

For Revolt Media, Kenny will be primarily responsible for development and marketing of the REVOLT Brand.  He will be in charge of REVOLT's Marketing outreach, promotion of the brand, all on-air promotion development and cross company collaboration with other Combs brands.

As Kenny has previously held the role of Ambassador for Grey Goose Vodka and Heineken, he has a vast knowledge of the beverage business. In his role for Combs Wines and Spirits, Kenny will mentor and inspire our creative teams, fostering an open culture that celebrates original thinking, innovation and creative risk taking. He will partner with marketing on the creative direction, to assure that campaigns are on strategy.

Kenny will be based out of the REVOLT's LA offices."
Congratulations to Kenny Burns who's hard work and dedication to this industry continues to go unnoticed.
Read more on BallerAlert.com: http://www.balleralert.com/profiles/blogs/sean-diddy-combs-names-kenny-burns-svp-of-brand-development-for
© 2015, Eldorado2452. All rights reserved.