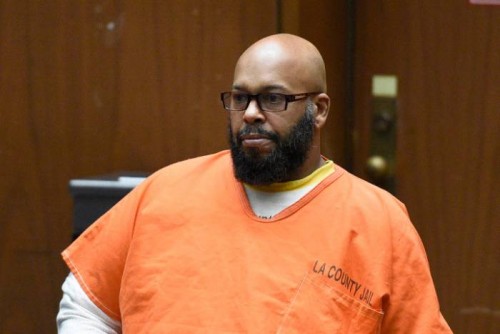 The future is looking super bleak for Suge Knight. The former CEO of Death Row Records has been ordered by Supreme Court Judge, Ronald Coen, to stand trial upon murder & attempted murder charges he's facing for the hit and run incident that occurred in January–which led to him injuring one man & murdering another on the film set of the upcoming film, "Straight Outta Compton".
This decision was made after hearing the testimony made by Cle "Bone" Sloan, who informed detectives that he got into a physical altercation with Knight that evening, but refused to cooperate any further with authorities or leak anymore information because he is not a "snitch". His testimony has now been deemed by the judge as deceptive information as he has given very vague details from that point forward. In the hit & run, Sloan suffered from two fractured ankles, two torn knee ligaments, & shoulder/head injuries.
Knights original $25 Million Dollar bail has been reduced to $10 Million, & if convicted, he is facing life in prison. His previous legal record does not help his situation at all, as he has been tied to gang involvement & other felony charges before.
If he believes in Jesus, this is definitely a time that I would call on him..
© 2015, Niyah Nel. All rights reserved.