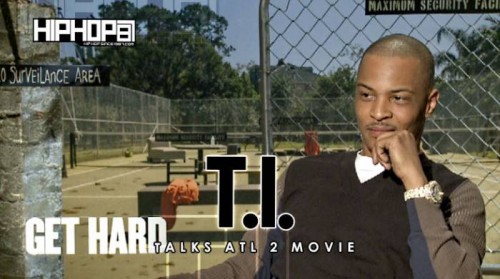 HHS1987's own Milan K. Carter sat down with rapper/ actor, T.I., to talk about his Paperwork album trilogy & more. During his sit down with us, we picked at the rumors that have been confirmed involving a sequel to the classic film "ATL". Next year will be the 10th anniversary of the film's debut & although we couldn't get much out of him, T.I. did let us know that all of the original cast would be returning for part 2. The demand to see ATL on the big screen yet again is at an all time high & Tip says they are hoping to be able to get it filmed & ready for theaters before they hit the 10-year mark. This is exciting news to all those who still watch ATL as if it just hit DVD. Stay tuned for more details as they surface!
Make sure you checkout T.I. talking about his upcoming 'Traps Open' album below.
© 2015, Niyah Nel. All rights reserved.