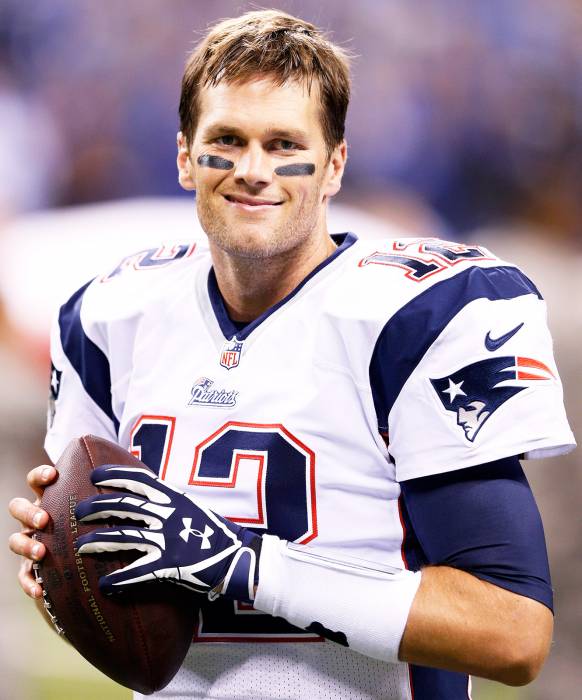 After all the drama surrounding New England Patriots quarterback Tom Brady and NFL it appears Tom Brady is free and will not be suspended for 4 games during the 2015 NFL season.
According to ESPN, 
A federal judge erased New England Patriots quarterback Tom Brady's four-game suspension Thursday for the Deflategate controversy that the NFL claimed threatened football's integrity.

U.S. District Judge Richard M. Berman said NFL commissioner Roger Goodell went too far in affirming punishment of the Super Bowl-winning quarterback, criticizing him for dispensing "his own brand of industrial justice." Brady has insisted he played no role in a conspiracy to deflate footballs below the allowable limit at last season's AFC Championship Game.

"As I have said during this process and throughout his Patriots career, Tom Brady is a classy person of the highest integrity. He represents everything that is great about this game and this league," Patriots owner Robert Kraft said in a statement. "Yet, with absolutely no evidence of any actions of wrongdoing by Tom in the Wells report, the lawyers at the league still insisted on imposing and defending unwarranted and unprecedented discipline. Judge Richard Berman understood this and we are greatly appreciative of his thoughtful decision that was delivered today. Now, we can return our focus to the game on the field."
What do you think? Should Tom Brady's suspension have been lifted? Leave a comment below and stay tuned to HHS1987 for all your sports.
© 2015, Eldorado2452. All rights reserved.