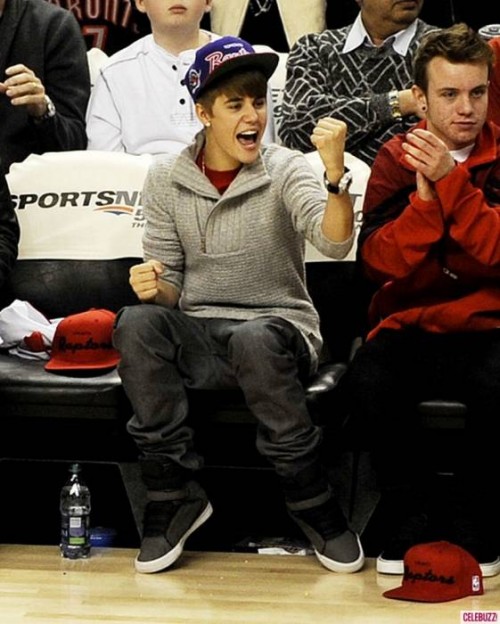 It's the thought that counts I guess.
Pop star and native of Canada, Justin Beiber tried to use his massive social media appeal to get Toronto Raptors guard Kyle Lowry into the All-Star game.
Beibs took to Twitter to say:
"Toronto has been killin it and @ Klow7 deserves to be an nba all star. Make sure to vote for him. #WeTheNorth. Good luck buddy."
Beiber tweeted that Monday to his 60 million followers. The problem was, he didn't add the hashtag #nbaballot.
For tweets to be counted as votes, the hashtag #nbaballot must be used. Bieber didn't use the hashtag, so his tweet — and its 38,000 retweets — became useless.
He did better than the teams "global ambassador" Drake. Drizzy never tweeted once about it.
Voting closed Monday at midnight, with the chosen starters to be announced Thursday. In the last publicly released results, Lowry racked up 406,974 votes, putting him third in the guards category behind John Wall (Washington, 564,977) and Dwyane Wade (Miami, 507,326). Only the top two get voted in that category.
He he still has a chance to make the game as a coaches addition.
© 2015, Mehka King. All rights reserved.