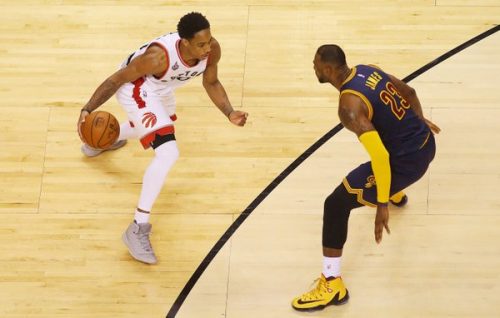 We have a series in the 2016 NBA Eastern Conference Finals ladies and gentlemen. Last night in Toronto, the Toronto Raptors defeated the Cleveland Cavaliers (105-99) to tied the Eastern Conference Finals at 2 games a piece.
Raptors all-star guards Kyle Lowry and DeMar DeRozan played like true stars last night in a must win situation. Lowry was the Raptors leading scorer with 35 points and DeMar DeRozan dropped 32 points. Checkout a few highlights including from Game 4 of the 2016 Eastern Conference Finals and check Game 5 tomorrow night (Wednesday) live from Cleveland at 8:30 on ESPN.

© 2016, Eldorado2452. All rights reserved.