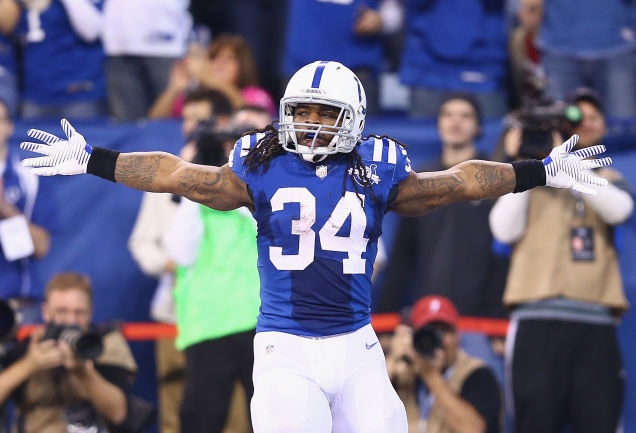 Tomorrow afternoon, the Indianapolis Colts will take on the New England Patriots in Foxboro Massachusetts for the AFC Championship. The team will be down one player though. Running back Trent Richardson did not fly with the team to Foxboro for, "personal reasons."
As first reported by Kevin Bowen, Colts running back Trent Richardson did not travel with the team to New England for Sunday night's AFC Championship Game, for what were termed "personal reasons." There is no indication yet what those personal reasons are.
Two seasons ago the Colts traded a first round pick to the Browns for Richardson, hoping to pair him with Andrew Luck as their long-term quarterback/running back combo. Things never really worked out as it was planned for the former #3 draft pick. Since coming out of Alabama as a highly regarded prospects, he's barely made a dent in the league in his 3 seasons.
Richardson didn't even play in last Sunday's divisional playoff game against the Broncos, being named inactive by Pagano.
© 2015, Mehka King. All rights reserved.