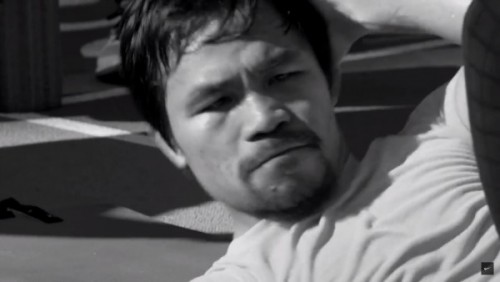 Nike's third installment of Inner Strength puts the focus on Manny Pacquiao in the lead up to what is the fight of the century verses longtime rival Floyd Mayweather in Las Vegas on May 2. In this episode, Nike catches a glimpse of the boxer's training and preparation methodologies of the elite athlete. Pacq' has the weight of more than 100 million Filipinos expecting him to come out victorious, Pacquiao is perpetually surrounded by fans, training partners, business partners, media and entrepreneurs looking for something from him. The boxing and sports world in general, has all their focus set on the bout this Saturday.
Who do you think is going to come out with the W? Let us know in the comment section below!
© 2015, Oktane. All rights reserved.