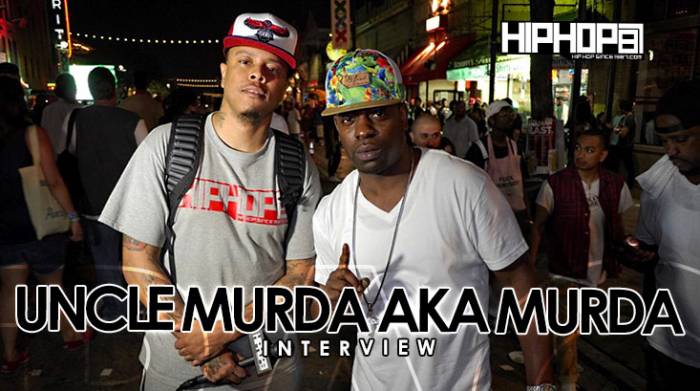 Recently in Austin, TX during SXSW 2015, HHS1987 caught up with Brooklyn native Uncle Murda to discuss his name change, his upcoming project and much more.
Uncle Murda explained to us during the beginning of the interview that his name was not longer Uncle Murda and that he was going by the name Murda now. Set to perform in Austin, Murda also spoke on his upcoming project 'Raise The Murda Rate' and his collaboration single with New Orleans native Young Greatness entitled "Real Niggas Back".
Murda also took a moment to explain the importance of events like SXSW. Murda gave us some insight on how to get people familiar with your music and how to get people to want to help you succeed. As 2015 continues be on the lookout for a lot more from Brooklyn's own Murda.
Follow On Twitter/ Instagram:
@UncleMurda
@Eldorado2452
@HipHopSince1987
@BrianDaDirector
© 2015, Eldorado2452. All rights reserved.