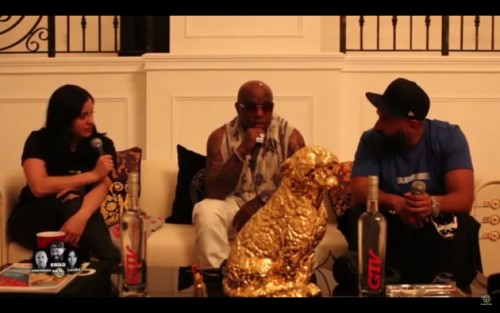 Birdman has been all over your social media timelines ever since his aggressive appearance on The Breakfast Club, where he demanded they put some respeck on his name and abruptly walking off set. This time, the Cash Money mogul brings his story to Ebro and Laura Styles over at Hot 97 to clear things up for the Hip-Hop community. During the interview, they touch on his relationships with Ross, Trick Daddy and Wayne also addresses rumors of him being gay, selling merchandise that came out of the Breakfast Club faux pas and more.
Check out the half-hour plus interview below.
© 2016, Oktane. All rights reserved.