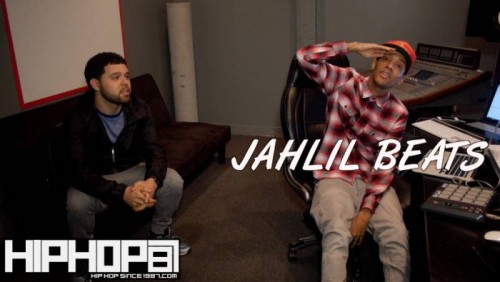 HipHopSince1987 & Break It Down Present "Behind The Boards" Hosted by Cruz.
"Behind The Board" is a series that was created by HHS1987's own Rick Dange & BreakItDwn.com's own Cruz (Engineer for Meek Mill). The series focuses on highlighting the biggest Producers and Engineers in the game, as well as giving viewers step by step tutorials about how some of the biggests hits in the industry are created. The series is hosted by celebrity engineer Cruz, founder of BreakItDwn.com and personal engineer to Meek Mill.
Episode one features super producer Jahlil Beats. Jahlil Beats is a native of Chester, PA and has been making hot records for the biggest artists in the game for years. Jahlil is known for coming in the game with Meek Mill in the very beginning of his career and helping him create numerous hits including "I'm a Boss".
Jahlil and Cruz sit down to discuss one of Meek Mill's latests records "FBH" which was produced by Jahlil Beats as a teaser to heat up the streets in preparation for Meek's highly anticipated "DC4" project. Jahlil jumps on the computer and shows the viewers how he actually created the beat step by step, and Cruz breaks down the process of mixing the record down so that it sounds as big as possible.
Checkout episode one now and be on the lookout for more "Behind The Boards" episodes dropping soon!!
Also make sure you go to BreakItDwn.com for all your engineering and production information!!
This video was shot and edited by Rick Dange.
Follow us on Instagram & Twitter at:
@JahlilBeats
@HipHopSince1987
@BreakItDwn
@RickDange
© 2016, RickDange. All rights reserved.