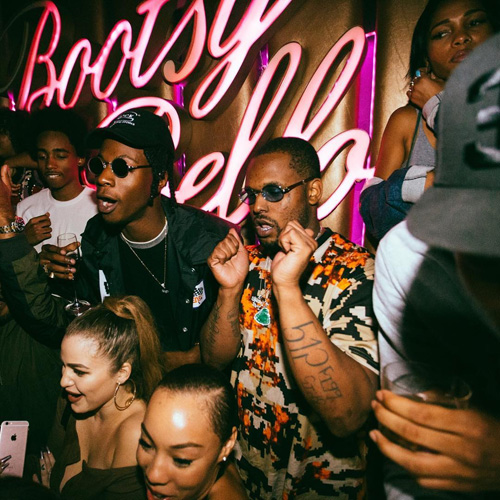 We nearly went a whole year without hearing something new from Joey Bada$$. He has kept himself busy with Mr. Robot as well as Schoolboy Q's Black Face Tour. It was only a matter of time, though, and that time seems to be approaching sooner than later. During a stop in Northern California, Joey shared on KMEL with Shay Diddy that a new album is on the way! It must be the year of the acronyms because all he revealed was: "A.B.B.A." While he hasn't explained what it means or stands for, we could expect the album to drop as early as November.
Stay tuned in for updates!
Additionally, the Brooklyn MC also released a new single! "Front & Center" is a Cookin' Soul produced cut that samples Narcos and knocks! Badass even shows off some of his beginner Spanish skills too (lol). Take a listen below. Badass delivers with a rather laid back flow as he raps about a "young Spanish mami."
© 2016, MariaMyraine. All rights reserved.