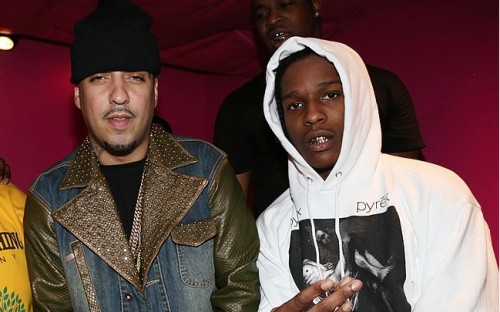 Tomorrow afternoon on DJ Khaled's We The Best Radio show, Coke Boyz finest, French Montana is going to create a serious wave with Max B & his blessing.
French will be premiering his new mixtape, Wave God, on Khaled's 3rd episode since his debut of Future's new album, EVOL. The project will be hosted by the "Wave God" himself, Max B, & host features with heavy hitters like Kanye West, Nas, Future, Diddy, Travis $cott, Jadakiss, Big Sean, A$AP Rocky, & the late Chinx.
During his sit down with Khaled, French let fans in on a bit of a secret and let us all know that him & Flocko have a few more tracks they'll be letting off soon. MAYBE even a project.
Thats not solid info, but keep hope alive folks.
Listen below for the official tease to a hopeful French Montana x A$AP Rocky collab.
© 2016, Niyah Nel. All rights reserved.