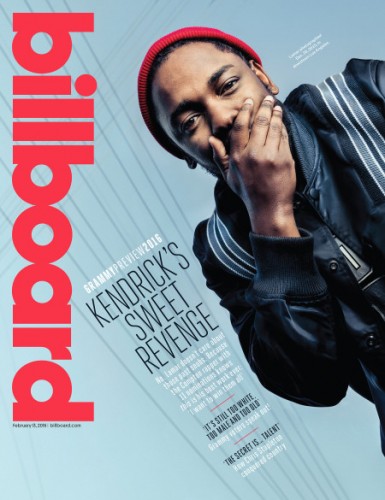 Another win for K. Dot as her covers the latest issue of Billboard Magazine. With the Grammy Award ceremony swiftly approaching, Billboard decided to make this issue a "Grammy Preview".
In his cover story, Top Dawg's own touched on his feelings about The Grammy's, his next album, the city of Compton, & his encounter with his biggest fan, President Obama.
You can read the full article here, and also check out video that corresponds below.
There's just absolutely no way he's getting snubbed out of a Grammy this year. No way.
© 2016, Niyah Nel. All rights reserved.