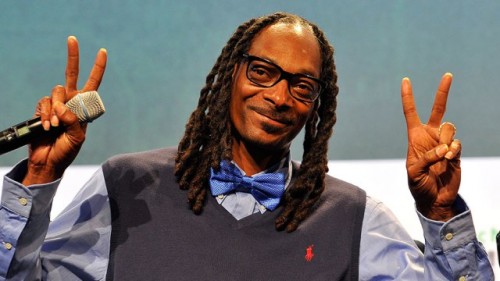 The BET "HIP HOP AWARDS" has remained the most prominent hip hop showcase on television for ten years with its powerful performances, iconic hip hop honorees and much-anticipated cyphers. Multi-platinum artist, mega-producer and 'Anthem King' DJ Khaled will take the reins as host of the BET "Hip Hop Awards" 2016.
The "I Am Hip Hop" Award returns to honor entertainment icon and legendary rapper Snoop Dogg. Highly respected with more than 20 years in the industry, Snoop continues to set trends and pave the way for both new and established artists. Snoop defines hip-hop history. He is undoubtedly one of the most recognized and respected entertainers of all time. Hailing from Long Beach, CA, Snoop began his career under the guidance of Dr. Dre and became a multi-platinum artist who set records with his seminal album Doggystyle, which debuted at #1 on the Billboard 200 chart and sold over 800,000 copies in the first week. Throughout his career, Snoop's produced chart-topping hits including "Gin & Juice," "Who Am I? (What's My Name?)," "Nuthin' But A 'G' Thang," "Next Episode," "Beautiful," "Drop It Like It's Hot," "Signs," "Sensual Seduction" and "I Wanna Rock." He garnered chart topping success with his first album, Doggystyle (1993), which climbed its way to the No. 1 spot on Billboard's hip-hop and Top 200 charts.
His sophomore album, Tha Doggfather (1996), also achieved chart topping success. He continued to top the hip-hop charts with his next two albums: Da Game Is To Be Sold, Not To Be Told (1998) and No Limit Top Dogg (1999). Most recently, the West Coast Rapper released his 14th studio album COOLAID, featuring the hit single "Kush Ups" with Wiz Khalifa. Snoop's career has transcended industry lines with award-winning and multi-platinum albums and songs, as well as critically acclaimed films and television shows, including his weekly "GGN News" series on his WestFestTV YouTube channel. His philanthropic efforts are also well documented and his pioneering ventures, "Leafs by Snoop," a cannabis product line and MERRYJANE.COM, a media platform, are already business and tech industry leaders.
The BET "Hip Hop Awards"  2016 will tape on Saturday, September 17, 2016 at its new venue, The Cobb Energy Performing Arts Centre in Atlanta, GA, and will premiere on Tuesday, October 4, 2016 at 8:00 p.m. ET. Stay tuned to HHS1987 for all your new music. Follow @eldorado2452 on Twitter and Instagram for all your music and entertainment news.
© 2016, Eldorado2452. All rights reserved.