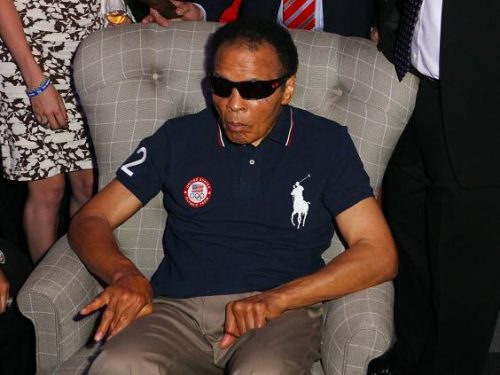 The World stood still for a moment on Friday evening (June 3, 2016) when it was announced that the great Muhammad Ali had passed away and since, much of World has been celebrating his greatest both inside and out of the boxing ring.
I keep using the word World on purpose because Muhammad Ali was not only a boxing legend, Muhammad Ali will forever be known as a global icon simply due to the way he lived his life. Muhammad Ali's charm, intelligence and passion in sports, humanity, civil rights and entertainment are second to known and his impact on the World is present today in politics, sports and our global culture as a whole. Muhammad Ali stood tall for 74 years with us on Earth and looking back on his life and his work, his words on being the "Greatest Of All Time" are facts in my opinion.
Since his passing on Friday night, athletes, entertainers and much of the general public have been celebrating the life, work and legacy of Muhammad Ali. Surprisingly, the Miami Marlins were the first to break the news of Muhammad Ali's passing. Miami Marlins owner Jeffrey Loria has a great relationship with Muhammad Ali's family and he received the news via Ali's family. Muhammad Ali's funeral will be held in his hometown of Louisville,KY on Friday June 8th.
Checkout Shaq, Grant Hill, Floyd Mayweather, LeBron James, Stephen Curry, President Obama and many more celebrate and pay homage to the life of Muhammad Ali below. Stay tuned as more details on Muhammad Ali's funeral surface. Follow @eldorado2452 for all your sports news.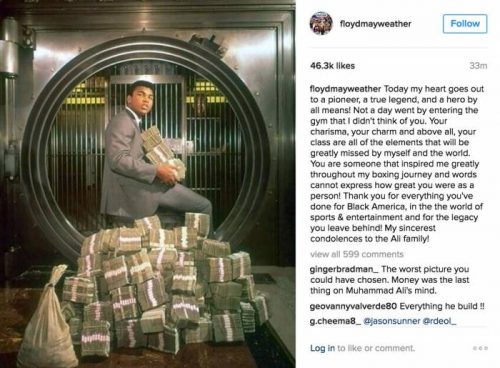 .@matt_winer, @SHAQ, @TheJetOnTNT and @realgranthill33 reflect on the life of Muhammad Ali on @NBATV: https://t.co/Q1MobjHHzv

— TurnerSportsPR (@TurnerSportsPR) June 5, 2016
"Muhammad Ali was as smart as @CharlieRose and as a pretty as @GayleKing." — @GeorgeForeman pic.twitter.com/wFmjpGjSHE

— CBS This Morning (@CBSThisMorning) June 6, 2016
LeBron shares his thoughts and admiration for Muhammad Ali (via @NBATV)https://t.co/tSQVVZpGxQ

— Bleacher Report (@BleacherReport) June 4, 2016
I added a video to a @YouTube playlist https://t.co/He10otrcHN Steph Curry on the death of Muhammad Ali. HoopJab

— Blessed (@Feel_Purp) June 5, 2016
Muhammad Ali's brother: "He'll always be with me—in my heart, in my bones, in my mind." https://t.co/e7YHJ9l85k https://t.co/vXhy5gjgcc

— ABC News (@ABC) June 6, 2016
A video posted by Nicki Minaj (@nickiminaj) on
© 2016, Eldorado2452. All rights reserved.