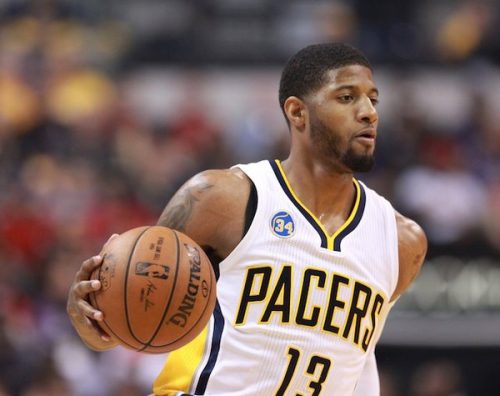 Glory days could be ahead for the Los Angeles Lakers. The Lakers haven't had a successful season in the past 4 years or so and now that future hall of famer Kobe Bryant has hung up his Nike laces the Lakers are targeting a new star. It is very possible that the Lakers will receive a top 3 draft pick in the 2016 NBA draft and if that did happen the Lakers want Paul George. Yup, you read that right, PG-13!
Also hearing that the Lakers want to make a BIG run at Paul George with their top-3 pick plus other stuff. (Not that they'd get him…)

— Bill Simmons (@BillSimmons) May 4, 2016
The Lakers and new head coach Luke Walton won't be looking to build via the draft, they want a proven superstar to join Julius Randle and D'Angelo Russell in purple and gold for the 2016-17 NBA season. Details are still unfolding and of course, the Lakers still would need a top 3 pick and for Larry Bird to be willing to part ways with Paul George.
Follow @eldorado2452 on twitter and stay tuned for all your sports news.
© 2016, Eldorado2452. All rights reserved.