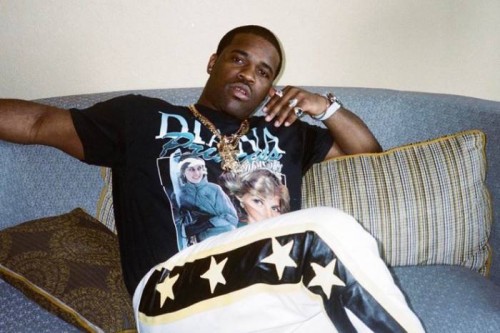 When I opened a text with a link from a friend about A$AP Ferg's new visuals for "East Coast" featuring one of Hip-Hop's Queens Remy Ma, I couldn't resist but to pause everything else that was going on around me. We have one of A$AP Mob's prominent artist repping hard for the East Coast in a high-fashion video that has subtle hints of the hood in it through the eyes and direction of Ferg and Shomi Patwary. The glitchy effects to the lavish outfits to the sped-up clips and gaudy pieces really made for an enticing piece. Very reminiscent of the Nineties in many ways.
With A$AP Mob dropping "Wrong" this week, we already foresaw how they were going to takeover these coming months. Still Striving is Ferg's latest project that will have this leading single off of it. We cannot wait to hear and see more of what Ferg and his Mob has been working on. I know Ferg's sophomore album Always Strive and Prosper had me in awe and now his lastest visuals had me clinging to my seat for more from his next project. Watch the glorious aesthetics below.
© 2017, Oktane. All rights reserved.