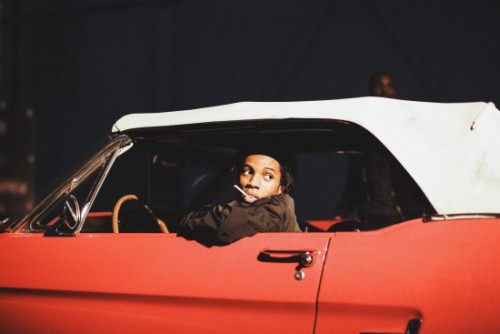 Roy Wood$ comes in with true OVO fashion as he is pouring out his heart in his newest drop "Love You."  Despite him telling his love interest that he was willing to give her the world in a sensual and mental sense, she doesn't seem to be entertaining him at all. Even with him offering to bathe her and put it down in the bedroom better than her current man, she seems out of reach for him. With his new album Say Less, he thought it would be a good idea to create visuals for this romantic yet tragic song which was off of his tape Nocturnal.
The video has Wood$ performing on an operating table as he does modern dances, rolling of his eyes and sadly staring at the camera pleading to this girl that, "He was only trying to love her." In between his moments of agony, we catch quick glances of his love interest.
The surprise, futuristic ending that Nina Djacic directed is for you to watch below.
© 2017, Oktane. All rights reserved.