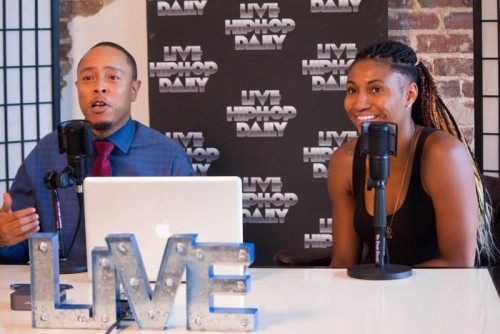 Recently, WNBA star/ Businesswomen Angel McCoughtry was a guest on the live show/podcast These Urban Times on LiveHipHopDaily.tv.
Angel McCoughtry joined These Urban Times host Terrell Thomas at the desk to discuss her career, playing in the 2012 & 2016 Olympics, her new endeavors as an entrepreneur and more. Moving into a new world as a businesswomen, Angel McCoughtry spoke on her plans for the future, taking a year away from the Atlanta Dream, playing professional basketball overseas and more.
Watch Angel McCoughtry's interview with Terrell Thomas on These Urban Times below. These Urban Times airs every Monday, Wednesday and Friday from 1pm-3pm EST on livehiphopdaily.tv. Stay tuned to HHS1987. Follow @eldorado2452 on Twitter and Instagram for all your music and entertainment news.
© 2017, Eldorado2452. All rights reserved.