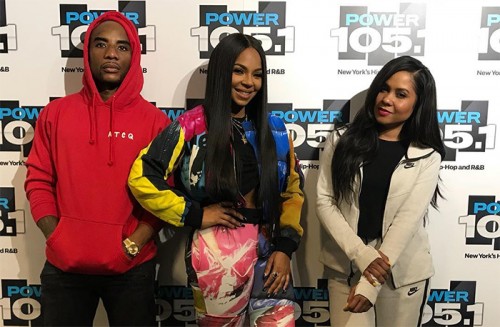 In the wake of all these sexual harassment and assault accusations within the entertainment industry, many celebrities have been sharing their stories. Recently, R&B songstress, Ashanti, shared hers during an interview with The Breakfast Club.
"I was in a situation where this producer, who's super dope, super talented, has a gazillion No. 1s, he was trying to take me out," she revealed. "[He said] 'If we do this and we go out…I'ma give you all of this for free.' I'm just like, 'What? Son. That's never gonna happen.' So, then he's like, 'Alright. I need $45,000 for this one, $50[,000] for this one.' What? He didn't understand that I had a bunch of big brothers at the time. You know. Had to get handled. That's moved on now but it happened."
Refusing to name the producer, Ashanti did add that she's sure he's offered the same proposition to other women in the industry. SMH. In the 40 minute interview, Ashanti also talked about Murder Inc, a recent incident she had with a fan, her ill-fated Jay Z collaboration and of course, new music. Watch below.
© 2017, MariaMyraine. All rights reserved.