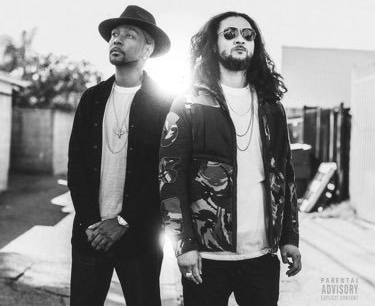 If you recall back to our recent interview with Bone Thugs – comprised of Bizzy Bone & Krayzie Bone – they discussed their upcoming album under their new moniker. "New Waves," made up of fifteen new tracks, is set for a June 23rd release. And after revealing the tracklist, the list of features on the project don't fall short of expectations. Check it out below.
1. Coming Home (feat. Stephen Marley)
2. If Heaven Had A Cellphone (feat. Tank)
3. Good Person (feat. Joelle James)
4. Fantasy (feat. Jesse Rankins)
5. That Girl (feat. Kaci Brown))
6. Let It All Out (feat. Jazze Pha)
7. Waves (feat. Layzie Bone, Wish Bone & Flesh-n-Bone)
8. Whatever Comes Up (feat. Jonathan Davis of KORN)
9. Cocaine Love (feat. Bun B & Jesse Rankins)
10. Bad Dream (feat. IYAZ)
11. Gravity (feat. Yelawolf)
12. Bottleservice
13. Change The Story (feat. Uncle Murda)
14. Ruthless (feat. Layzie Bone, Flesh-n-Bone & Eric Bellinger)
15. Don't Let Go (feat. Rico Love)
© 2017, MariaMyraine. All rights reserved.