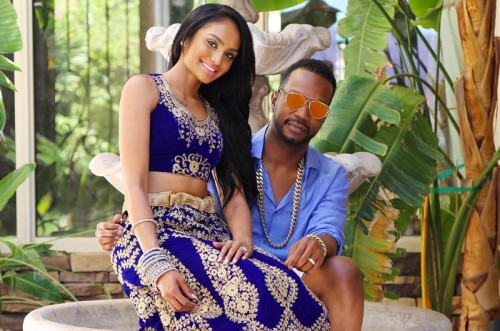 Rapper, Juicy J, and his wife, Regina Perara, just announced that they're expecting a baby girl! Congratulations are definitely in order for the couple. The Taylor Gang MC confirmed the news during a video taping with Jimmy Kimmel, and dubbed it the "happiest day" of his life. Kimmel was the first to congratulate him, "Congratulations! Wow, you already know the gender of the baby! That's unbelievable."
The couple got married last year, and celebrated their first anniversary in July.
"In today's day and age where marriage isn't even considered important, or sacred, we happened to have cross that one year mark line regardless of the chaos type of world we live in," shared Perera.
© 2017, MariaMyraine. All rights reserved.