Rising Philly rapper Drama, who recently dropped his new track "Ease Up" (RMX) featuring Jim Jones, releases a new video today for "Wasn't Easy". The video was shot by Guru Media and comes just in time for the release of his mixtape, "Live for Fats" (#L4F), which dropped today on Livemixtapes. Drama's #L4F includes additional features from fellow Philly artists Kur, Lihtz Kamraz, and Young Chris. Checkout the video for "Wasn't Easy" below as well as the link to his new mixtape "Live For Fats".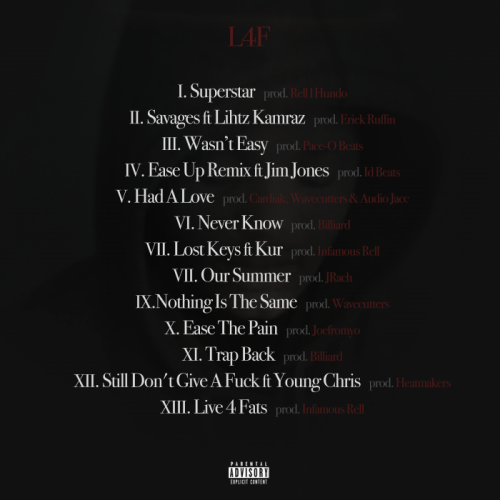 Drama – Live 4 Fats – NoDJ – Free Mixtape Download And Stream
Source: Drama – Live 4 Fats – NoDJ
© 2017, RickDange. All rights reserved.