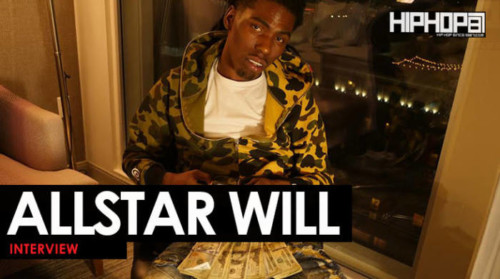 Louisiana has always had a strong history when it comes to music. From Master P to Cash Money to Lil Boosie, Louisiana has consistently created Big rappers. In 2018, one artist is determined to keep that legacy going is AllStar Will.
Last week, HipHopSince1987's own Rick Dange linked up with AllStar Will for an exclusive interview while they were both in Texas for SXSW. The 2 talked about a lot of topics including what life is like in Louisiana, what got AllStar Will into music, his new video "Just Might", and much more! Checkout AllStar Will's interview NOW and be on the lookout for more music & videos from AllStar Will!
Follow Us on Instagram/Twitter at:
@AllStarWill
@HipHopSince1987
@RickDange
© 2018, RickDange. All rights reserved.