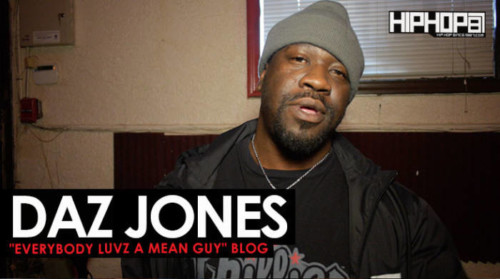 Philadelphia has always been a city with a rich hiphop culture. One artist that prides himself on keeping that legacy going is Daz Jones. This week, Daz Jones the self proclaimed "King of Boom Bap", released his latest project called "Everybody Luvz A Mean Guy". The project is fully of nothing but hip-hop music with a classic feel and is distributed by Toolshack Records. Recently HipHopSince1987's own Rick Dange linked up with Daz Jones to shoot a video for Daz' new record with Philly battle rap legend E.Ness. While Rick Dange was with Daz Jones, they also shot a blog where Daz breaks down his latest project, talks about his recent tour overseas, and much more!
Checkout Daz Jones' blog NOW and make sure you grab his latest project "Everybody Luvz A Mean Guy" off Apple Music and all streaming/downloading platforms!!
© 2018, RickDange. All rights reserved.