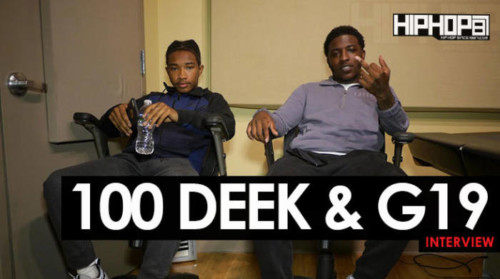 In 2018, Philly has seen the emergence of a lot of dope new artists. 2 artists that are really starting to heat up in the city are Uptown Philly's own G19 & 100 Deek. Both are individual artists but their team goes by "SSRR".
Recently HipHopSince1987's own Rick Dange linked up with G19 & 100 Deek for an exclusive interview.
G19 & 100Deek talked about their upbringings in Philly and what got them into rap. They also spoke about their movement "SSRR" and their team behind the movement. The 2 spoke about their latest visuals and linking up with Do4Self artist Lil Nizzy to create "Off The Scene". G19 & 100 Deek also talked about each of their upcoming solo projects, a potential group project, and much more!
Checkout this exclusive sit down interview with G19 & 100 Deek NOW!!
This interview was shot & edited by Rick Dange.
© 2018, RickDange. All rights reserved.