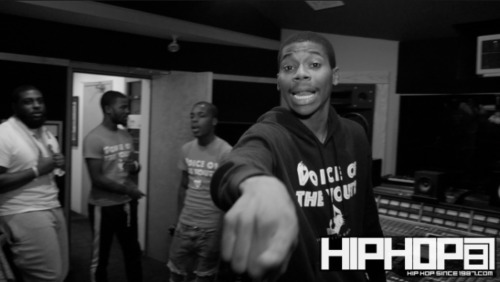 In the last 12 months, Philly has really stepped their game up with a lot of talented and focused new artists. One artist that definitely is making his mark in the city and around the country is Philly's own LGP Qua. Originally building his buzz through positive and creative freestyles that he posted on Instagram, LGP Qua has started to show the world that he is here to stay! This year he linked up with some of the biggest lyricist in the game such as Nas, KRS-One, and even released a dope video with music Legend Will.I.Am.
Last week HipHopSince1987's own Rick Dange linked up with LGP Qua in the studio for an interview and an exclusive preview of new music off his upcoming project. LGP Qua previewed 3 dope records. "Ruthless" which is produced by Jahlil Beats and features Zahsosaa, "Dear Qua" produced by Brizzy On The Beat, and "Temporary" produced by Jnat Beats.
Watch this exclusive preview from LGP Qua NOW and be on the lookout for his interview with HipHopSince1987 dropping soon!!
© 2018, RickDange. All rights reserved.