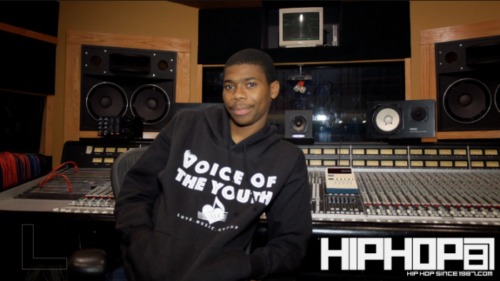 Philadelphia is a city built on hard work and determination. To make it in Philly you have to stay focused on your goals and survive the harsh realities that you are forced to live through on a daily basis. With daily increased gun violence, Philly has gained and solidified the reputation as "Killadelphia", especially in the music world. But one artist has decided to make it his mission to change the narrative in the city and to try and bring change to the Music community. That artist is North Philly's own LGP Qua.
Recently HipHopSince1987's own Rick Dange linked up with LGP Qua in Milkboy Studios for an exclusive interview as LGP Qua gets ready to release his debut mixtape. In his first interview with HHS1987, LGP Qua talks about a lot of interesting topics including his life growing up in Philly and how he transitioned his life after being locked up. He breaks down exactly how he got his buzz up and why he chooses to be in the positive lane that he's in, while still keeping his music real. LGP Qua also talked about all the legends and celebrities he's run into and worked with such as Will.I.Am, Nas, Snoop Dogg, and many more. Rick Dange and LGP Qua talk about his upcoming debut project "The Best Is Yet To Come" and what the fans should expect from the project. LGP Qua goes on to explain his current endorsement deals and how he got them plus much more!
Checkout part 1 of this exclusive interview with LGP Qua aka "The Voice of The Youth" NOW and make sure you checkout HHS1987's exclusive video with LGP Qua where he previews unreleased music he plans on dropping soon!!
This interview was shot and edited by Rick Dange
© 2018, RickDange. All rights reserved.