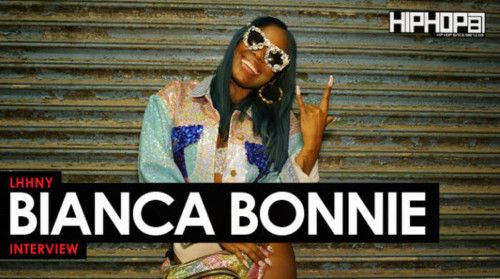 The Love & HipHop brand has been around for years at this point, and has brought new life to artists aswell as created mega stars such as Cardi B. One artist that has also taken her fame from Love & HipHop and used it to push her career in entertainment to a new level is Bianca Bonnie of Love & HipHop New York.
The world knows Bianca Bonnie from her hit single "Chicken Noodle Soup" which introduced her to the public years ago. Today, the world knows Bianca Bonnie from her role in Love & HipHop New York. Recently HipHopSince1987 caught up with Bianca Bonnie backstage at a concert in Philly for an exclusive interview.
In this interview, Bianca talks about her past, present, and her future. Bianca breaks down how she came up with her name and how Jay Z & Beyoncé played a part in her coming up with her name. Bianca also talks about her new deal with ICM, linking back up with Webstar, being a business women, Cardi B Vs. Nicki Minaj, her upcoming project "Queen of Harlem Volume 1", and much more!
Checkout this exclusive interview with Bianca Bonnie NOW!!
This video was shot by HHS1987's own Rick Dange.
© 2018, RickDange. All rights reserved.