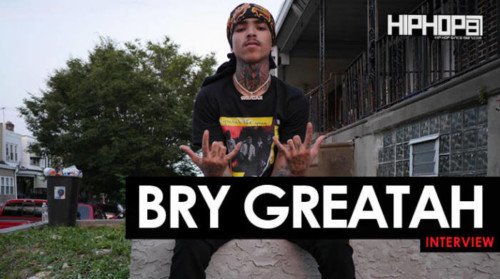 It's a great time to be in Philadelphia. The music scene is thriving like it hasn't in years and with that comes the emergence of some very talented artists. One up and coming artist that has grown a real following and is setting the city on fire everywhere he goes is Bry Greatah. The 16 year old rapper is poised to make 2018 his year and isn't stopping to take any breaks.
This week HipHopSince1987's one Rick Dange linked up with Bry Greatah for an exclusive interview. The two spoke about a lot of topics including Bry Greatah's life and what got him into music. They also talked about his debut EP "Fear None" Which drops on Friday July 13th, and his show that he is headlining at The TLA on Friday the 13th as well.
Checkout this exclusive interview and get to know one of Philly's next big stars Bry Greatah!! And make sure you stream/Download his new project "Fear None" on Friday July 13th!!
This interview was shot & edited by Rick Dange.
© 2018, RickDange. All rights reserved.