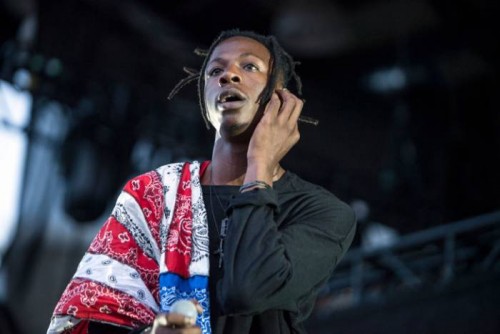 Joey Badass took to Twitter last night to share his latest flight experience with American Airlines. And it wasn't a good one either.
So I'm boarding this #AmericanAirlines flight walking to my first class seat. But before I get there I put my bag up (in the first class section obv) & one of the flight attendants goes "excuse me sir you can't put your bag there that's for our first class customers" AHAHAHA

— BADMON (@joeyBADASS) January 29, 2018
Joey also shared how the entire plane laughed at the flight attendant after showing her his ticket. To add more fuel to the fire, Joey then mentioned that this was why he's #TeamDelta. Ouch.
So I show her my ticket and the whole plane just laughs at her. Stupid bitch. @AmericanAir is the best airline for racial discrimination. This is why I'm #teamdelta @Delta

— BADMON (@joeyBADASS) January 29, 2018
He then replied to a Tweet American Airlines sent out in response.
Be honest you guys said this just for Twitter. Didn't see anyone waiting to meet me when I arrived. And even if there was, trust I wasn't interested. But thank you anyway… for nothing https://t.co/4tmTzyFjZA

— BADMON (@joeyBADASS) January 29, 2018
© 2018, MariaMyraine. All rights reserved.