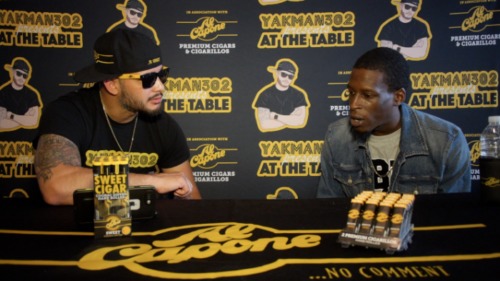 "At The Table" is a series where #Yakman302 sits down with your favorite artists' and asks the questions you want answered. In this episode, Yakman sits down with Philly rapper Razor. Yakman and razor breakdown and discuss alot of topics including how Razor linked up with AR-AB, what he is currently working on, his team, unity among the young up and coming artists from Philly, and much more. Checkout this interview below and be on the lookout for new episodes of "At The Table"!
NEW VIDEOS EVERY WEEK! BE SURE TO LIKE , COMMENT, AND SUBSCRIBE!
Sponsors :
http://www.alcapone-us.com
© 2018, RickDange. All rights reserved.