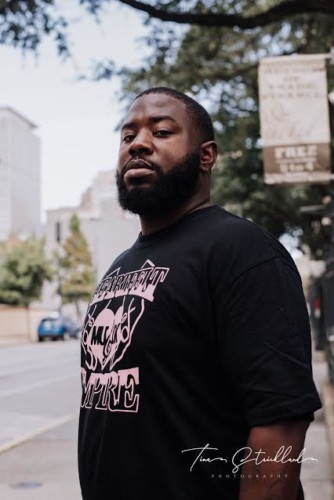 Heartfelt Empire Muzik Group's own L.Mont's journey proves he is destine for greatness. On a purely rational level, he wasn't supposed to be here—the odds against him were simply too great. Yet L.Mont has not only survived a catalogue of horrors, he's built a gleaming reputation (Jay Electronica and Young Bleed are both outspoken admirers).
Born Lamont London in 1986, L.Mont was immersed in New Orleans street life from an unfathomably young age. Later on he served an eight-year prison sentence for manslaughter. Upon making parole in 2012, L.Mont rose from the rubble, pumping out what he calls "Heartfelt Muzik" under the watchful tutelage of No Limit alum BlaqnMild.
What followed were two albums of bluesy, blustery, death-fixated reality rap: Broken Images and #CoolB4Rap. At the time L.Mont was reeling from the passings of his brother and mother, but rather than self-destruct, he embraced the philosophy of turning grief into art. Along the way he also made his presence felt as a documentary filmmaker. Undeterred by his lack of a major label contract, L.Mont has a fierce work ethic; right now he's juggling seven projects simultaneously.
One of them is called A Weekend in Philly, but make no mistake: L.Mont reps New Orleans as hard as anyone. In fact, he just might be the city's most articulate, impassioned MC. Take a moment and get familiar with L.Mont's sound and story.
LISTEN/STREAM L.Mont's project #CoolB4Rap here on Spotify 
© 2019, Eldorado2452. All rights reserved.