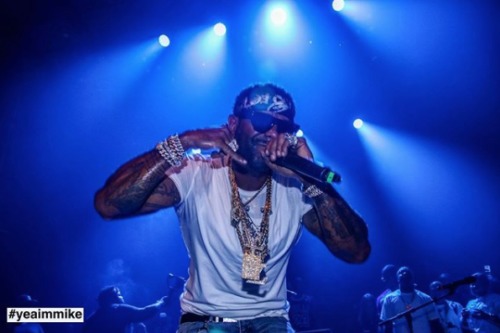 The music critics have been chiming in on Jim Jones' new album, "El Capo." Overall, the reception has been positive – with many saying this is his best body of work in the past ten years! With the Heatmakerz on deck, Jones continues to perfect and refine the sound that is uniquely his own. Going through the tracklist, the Heatmakerz snatch listeners' souls with their piercing production that's only amplified with Jones' distinct flow and voice.
To celebrate yet another win in his storied career, Jones put on a concert in his beloved city of New York. Playing host, Gramercy Theater was filled with sounds of "El Capo" as Jones performed various tracks – and even bringing out surprise guests, such as Maino. Check out #MariaMyraine and #yeaimMike's recap below.
© 2019, MariaMyraine. All rights reserved.