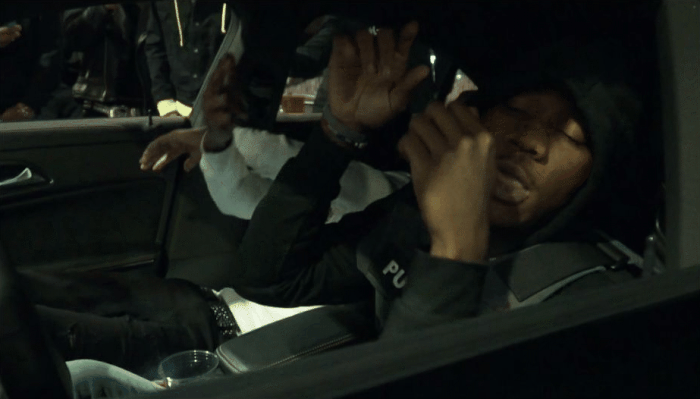 Straight off the heels of his boastful slapper "Cannabis", 19 year-old SimxSantana shares his new video "For A Fact" featuring King Von. Directed by Marlissa Monay, the video finds SimxSantana on a night out mobbing with his friends (including King Von) combined with luxury cars and a downtown Philly condo over-looking the city. "For A Fact" has garnered over 1.1 million streams on Soundcloud within the first 3 months of release alongside "Flexin N Flashin" the head knocking banger which has received over 22M+ views on YouTube.
Building off a series of buzzing bangers including breakout hit "Flexin N Flashin", 19 year-old Simsantana is brewing up a solid rise to stardom. The Philly native quickly rose his way through the streets generating a local fanbase through his catchy hooks and versatility. Splitting time between West and South Philly, SimxSantana quickly knew his gift for rapping would take him to bigger heights. "Flexin N Flashin" a radio-ready bop has earned over 54.8 million streams across platforms and added to Spotify's Off The Strength and State of Mind playlists. Sim's #GetWithMeChallenge hit over 170K views in the first 5 days of release. With co-signs from Philly's hip-hop talents including Meek Mill, Lil Uzi Vert, PNB Rock and Tierra Wack, SimxSantana is ready to show the world what he's got.
© 2019, Seth Barmash. All rights reserved.