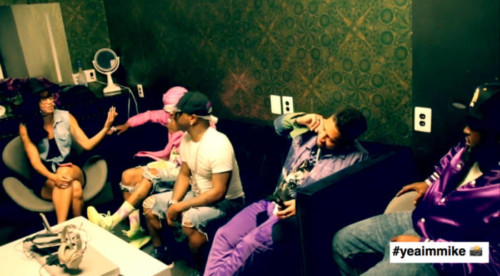 How deep is your love for me?
Last weekend, HHS1987's own, Maria Myraine, sat down with one of the most iconic R&B groups, Dru Hill – after their nostalgic performance at Sony Hall in New York City. Performing a medley of their hits – such as "Sleeping in my Bed," "How Deep is Your Love For Me," "Thong Song" (Sisqo) & more – the veteran group that boasts two new members from Playaz Circle, Black & Smoke, tore the place down! The diverse mix of old school heads, and Millennials, sang along, word for word, as Dru Hill hit every step of their routine – Sisqo even landed a perfect backflip!
After the show, #MariaMyraine chopped it with the fellas who were down-to-earth (af).
Opening the interview, #MariaMyraine was curious to know the inspiration behind the "Sleeping in my Bed" video (remember the plot twist at the end?), which segued into an open conversation about R&B today, how they linked with Black & Smoke, what they're "second coming" entails, and more. Watch below!
Photos & Video: @yea_im_mike #yeaimMike
© 2019, MariaMyraine. All rights reserved.