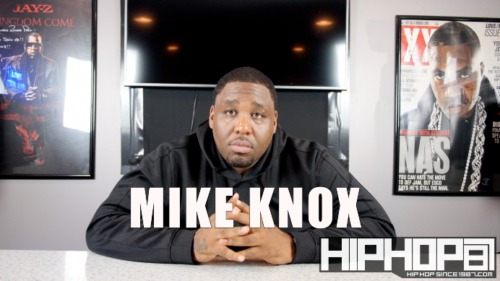 Philly is a city made up of survivors. Every person that made it out of Philly has a story about overcoming adversity. One artist that's definitely been through a lot and is a true survivor, is Philly's own Mike Knox.
This year Mike Knox came home from serving a seven-year federal prison sentence. Since being home, Mike Knox has had his foot on the gas and has been focused on picking up right where we left off in his music career.
Recently HipHopSince1987's own Rick Dange sat down with Mike Knox for an exclusive multi-part interview. In this interview, Mike Knox talks about his return home and goes into detail about how he was almost sent back because of all the attention he received on the 1st day he got out. He breaks down how he got into rap and how Philly's own Dj Cosmic Kev played the biggest part in his early success with music. Mike Knox also talks about his upcoming project "Hunger For Success" and the making of the album. He goes into detail about how he met 50 Cent and how G-Unit Philly was formed. He also speaks about his current relationship with the members of G-Unit Philly and much more!
Checkout part one of this exclusive interview with Mike Knox NOW and be on the lookout for part 2 dropping soon!
This interview was shot, edited, and conducted by Rick Dange.
© 2019, RickDange. All rights reserved.