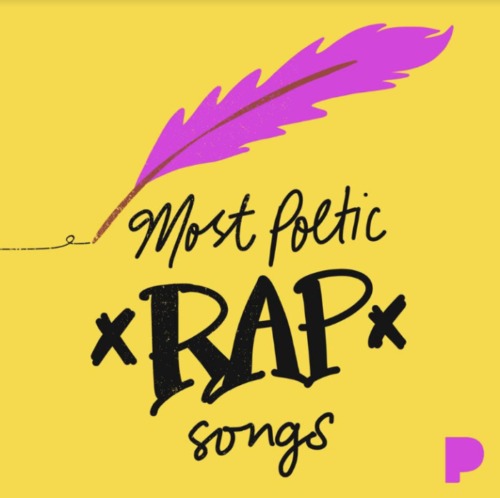 The word "poet" may bring to mind names like Walt Whitman, Robert Frost and Edgar Allen Poe. But as shown in the music of Bob Dylan and Etta James, musicians can be poets, too — particularly in the historically lyric-driven genre of hip-hop. In addition to being stars, artists like Biggie, Eminem, Kendrick Lamar and Nas are also clever, consummate wordsmiths.
To celebrate World Poetry Day, we're looking at some of the most poetic rap songs on Pandora, based on data from Pandora's Music Genome Project. These songs show skillful lyric writing, which includes strikingly beautiful or affecting imagery, clever rhymes, interesting alliteration and catchy wordplay or turns of phrase.
Tracklist:
Til I Collapse – Eminem
Hypnotize – The Notorious BIG
Forgot About Dre – Dr. Dre
Changes – Tupac
– check out the complete playlist below!
Listen to the playlist: HERE.
© 2019, MariaMyraine. All rights reserved.