Rap music often references basketball. The idea of basketball players always wanting to be rappers and rappers wanting to be ballers go hand and hand. That's why we see the biggest ballers hitting the stu whether it's Shaq, Kobe, Iverson or Tony Parker. The biggest rappers from Jay Z to Meek Mill are always sitting courtside and when looking at the notion of making it out the hood, this is no coincidence. Making it big, especially when growing up in the inner-city streets means being the next Biggie or Jordan.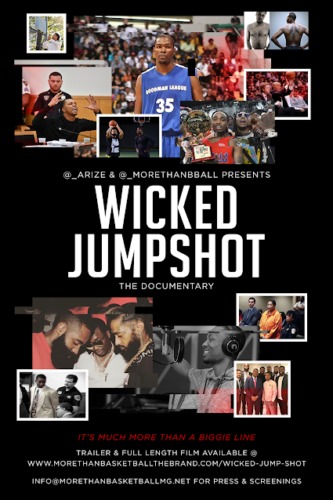 There have been many movies that are heavily influenced by both basketball and rap. For one film maker, creative and entrepreneur this was the case for him. At the age of 10 Arize Ifejika was heavily influenced by basketball. Growing up in Washington, DC Ifejika was always into basketball and hip hop. He found that the hood stars who played in the Goodman League were just as big of stars as NBA players but they didn't have their shot. For the past year Ifejika spent his time tracking down star players and culture influencers from Wayno, Jayson Tatum and Carmelo Anthony to Isaiah Thomas and John Wall for his inspiring documentary "Wicked Jump Shot." The documentary shares the rarely told stories of some of the biggest names in basketball all while showing the similarities between rap and basketball. Hip Hop, Sports and the streets have always been blurred and grouped together as a "culture" but these stories are rarely told from the sports side. "Wicked Jump Shot," will be available everywhere on December 6th.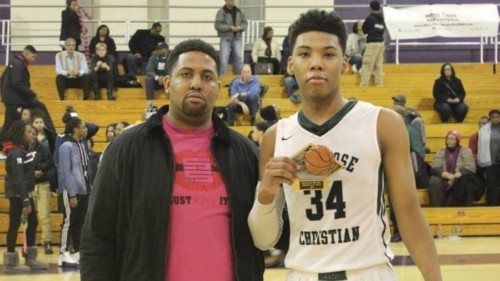 Ifejika is also the founder of More Than Basketball. He launched the company 11 years ago. It creates and provides a platform for elite basketball players from all different races, places and economic levels to compete for the chance to earn a free education and in some cases opportunities to play professionally. More Than Basketball consists of 6 verticals. Elite Youth Basketball Events, Film & Media, Technology, Merchandising & Apparel, Public Speaking and Community Outreach. To date, the company has had tremendous success and has been featured on ESPN's "Undefeated," and The Washington Post. For more information make sure to visit their website here.
© 2019, Eldorado2452. All rights reserved.