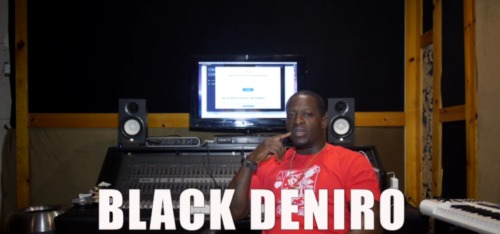 If your not familiar with Philly's own Black Deniro, your going to be glad you watched this interview today. Black Deniro is a musician from Philadelphia that has turned himself into a writer and an actor over the years. He has released multiple independent films and his latest project "Backfire" has just been released on Netflix.
Recently HipHopSince1987's own Rick Dange sat down with his longtime friend Black Deniro and did an exclusive interview about "Backfire" aswell as his acting career. Black Deniro broke down the plot aswell as the process it took for him to create and get his movie on Netflix. He also spoke about his next film and about his upcoming documentary which breaks down his life from his past in the streets up to how he currently has transformed into a successful actor. Black Deniro also talks about his new collabo album he is working on with world famous battle rapper Goodz and much more! Checkout this exclusive interview with Black Deniro NOW and make sure you checkout "Backfire" on Netflix too!!
This interview was shot, edited, and conducted by Rick Dange.
© 2019, RickDange. All rights reserved.