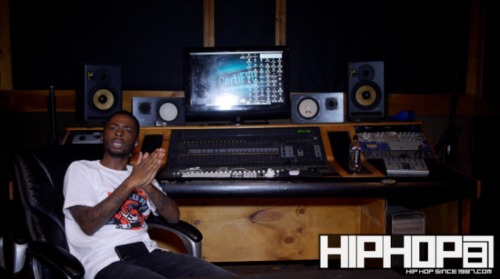 Philadelphia has always been a tough city known for breeding hard working talent. One artist that has stood the test of time and has really made a name for himself in the city and across the country is Philly's own Kur. Recently HHS1987's own Rick Dange linked up with Kur to talk about his new album "Shakur" which dropped on August 3rd on all platforms.
In Part 2 of this exclusive interview, Kur talks about some of the things that he doesn't like about being a signed artist versus being an independent artist. He breaks down some of the reasons why he signed his deal and offers advice to artists hat are thinking about signing a deal versus staying independent. He also talks about how different artists change as they get bigger and how that can effect relationships that artists have with each other, plus much more!!
Checkout part 2 of this interview NOW and Also make sure you download/stream Kur's new album "Shakur" NOW!!
This interview was conducted, shot, and edited by Rick Dange.
© 2019, RickDange. All rights reserved.